"What determines our humanity is the ability to show compassion for others and it is this ability that will allow us to survive in a shrinking world" – Dalai Lama XIV.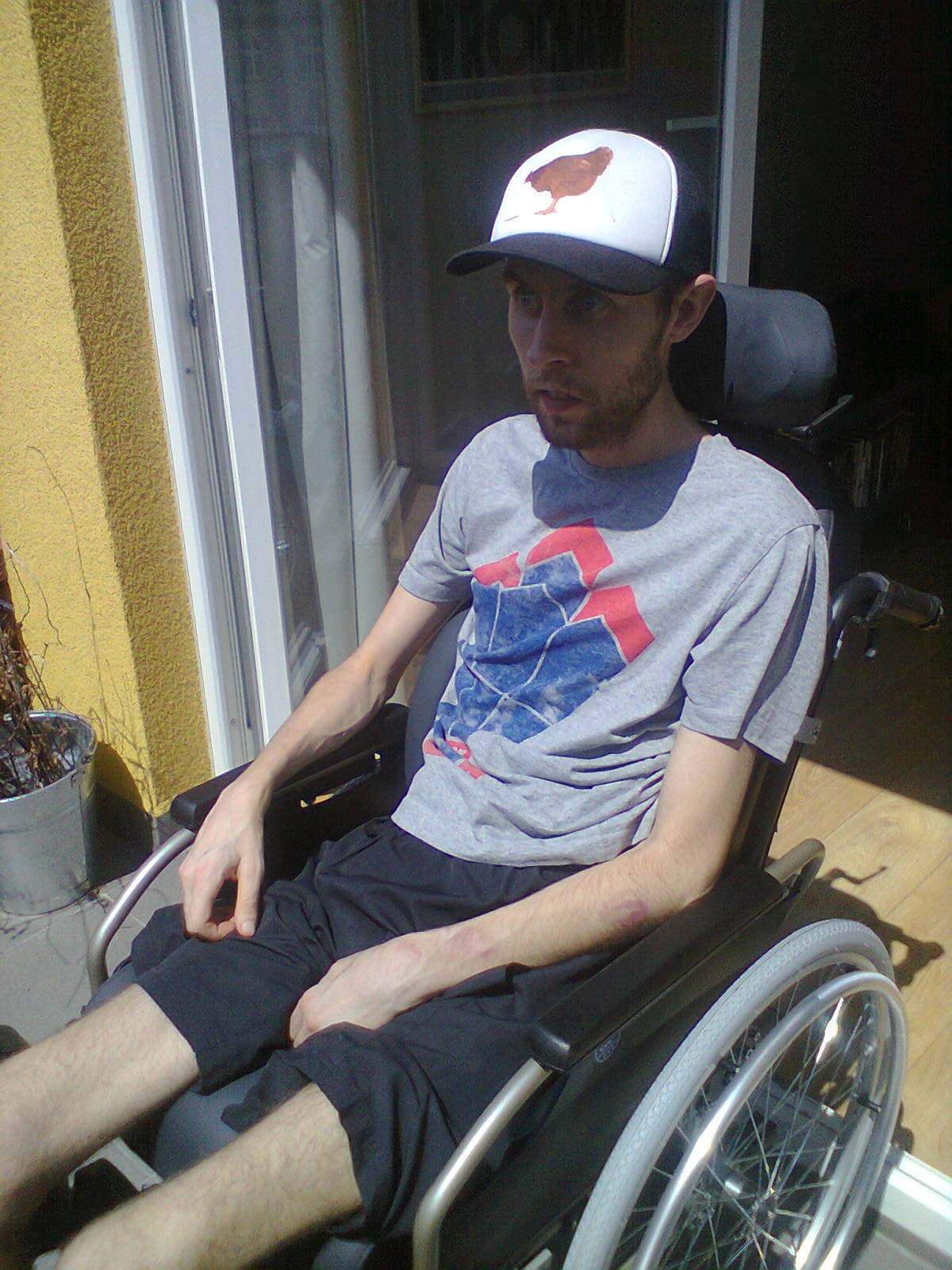 Artur Lewicki is a beneficiary of the Lower Silesian Foundation for Health Care Development.
Since mid-2015, all companies associated with me support the treatment and rehabilitation of Artur Lewicki, a young, educated boy who was hit by a car at a pedestrian crossing in March 2014. Initial diagnoses did not give Artur any chance. Severe multiple organ trauma, including craniocerebral trauma, was to be Artur's sentence. Despite this, with the great help of family and friends, Arthur started the struggle to return to normal life. The character and willingness to fight, with a great deal of support from his loved ones, are already bearing fruit.
When calling EWRA Ltd. I ask you to do the same – to help a person in need. Arthur is making great progress, but further rehabilitation requires a lot of money. Before the accident, Artur worked as a translator. The effects of the rehabilitation so far give hope that in the future he will be able to return to his profession, which will allow him and his family to live normally.
If you want to help Arthur in his further treatment and rehabilitation, please transfer the funds to Arthur's subaccount at the Foundation:
Dolnośląska Fundacja Rozwoju Ochrony Zdrowia
Bank PEKAO S.A. I Oddział Wrocław,
Nr Rachunku: 45 1240 1994 1111 0000 2495 6839
Necessarily with a note: darowizna na cele ochrony zdrowia "DLALEWEGO".